Welcome back to all of my fabulous readers! It has been awhile since I last posted but now that my blog is redesigned and ready, I will be posting daily.
Let's get started on the details of the look below:
Three of the biggest trends this season is pastels, mesh and white. I decided to incorporate all three trends in this look. The entire look revolved around this edgy cropped moto jacket I picked up while thrifting. I wanted the jacket to be the statement piece as well as the necklace that added little pops of color to the look.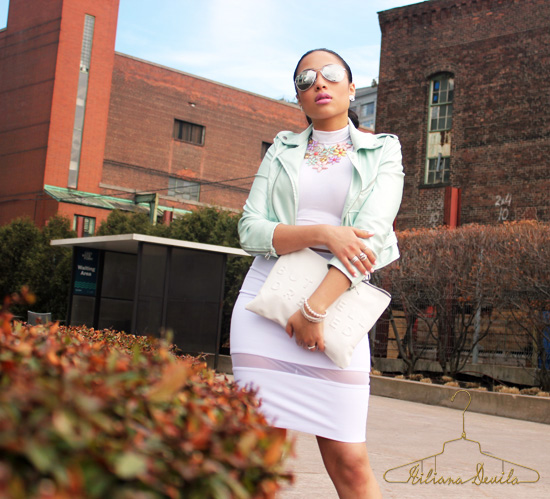 Mirrored aviators are definitely my favorite go to accessory this season, it adds an edge to my looks whether I'm dressed up or down.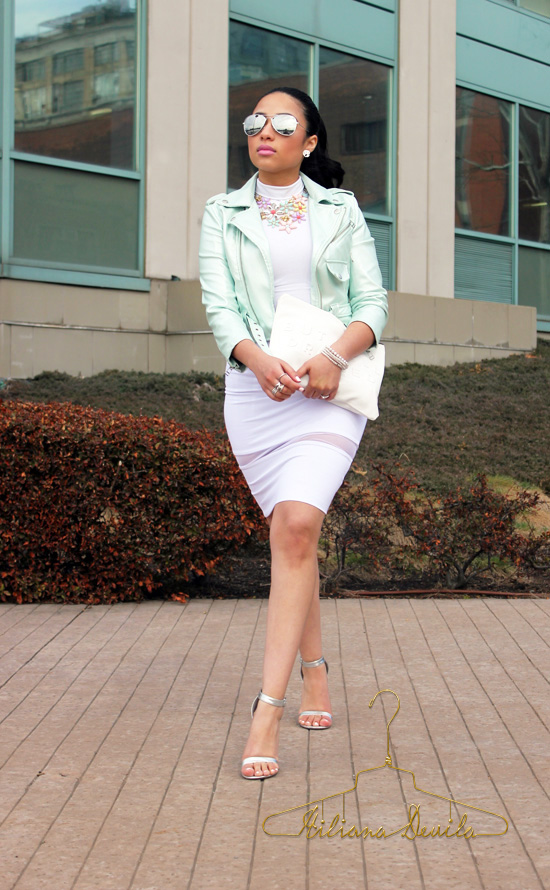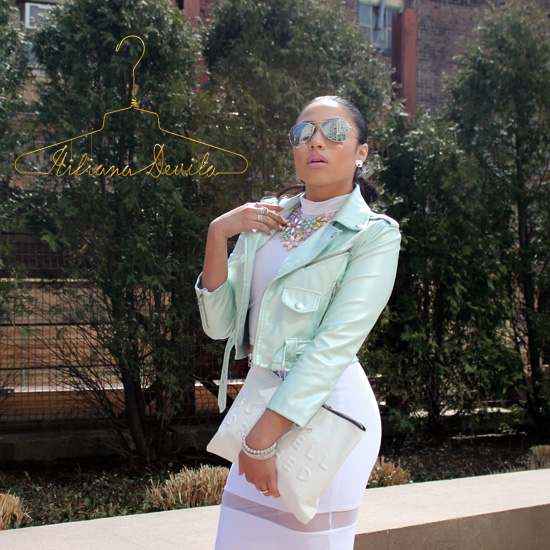 With this look you can also switch out the white clutch for a silver or pastel colored clutch.
Spring/Summer is all about having fun with your wardrobe.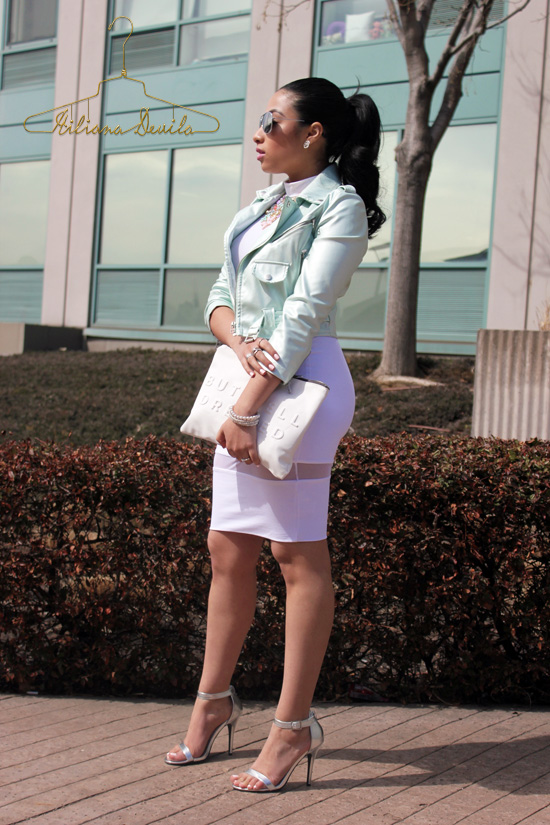 What I Wore:
Moto Jacket: Thrifted | Loving this!
Crop Top: American Apparel
Necklace: Top Shop
Skirt: Zara | Similar 
Clutch: Zara | Loving this!
Shoes: JC Penny | Similar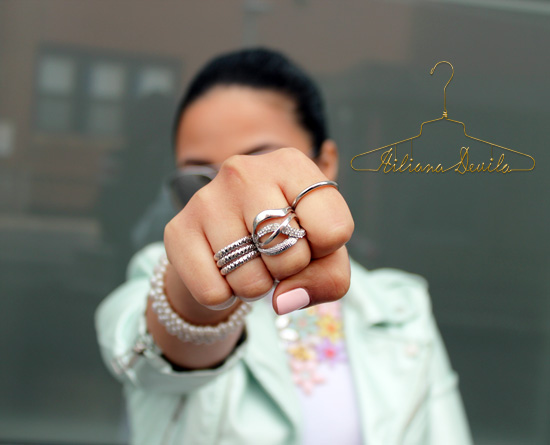 Leave a comment below or tag @hilianadevila on Instagram with your favorite trend this season!