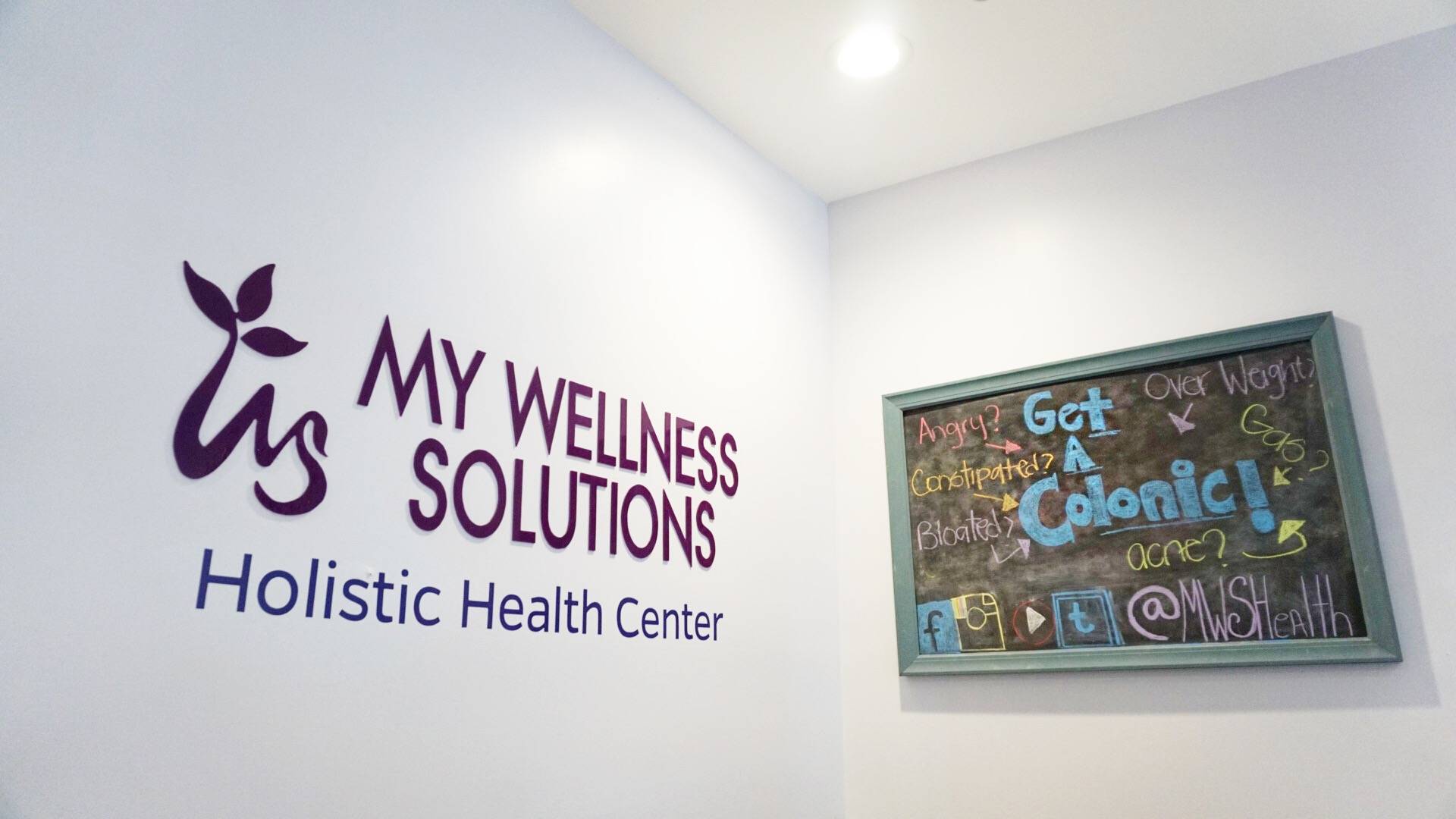 This is the start of a new beginning not only health wise, but I'm now adding a Lifestyle section where I'll be sharing everything else I enjoy besides beauty and style. Today's post is all about Operation Cleanse, my blogger babe Ada from GypsyintheCity.com put your girl on! After hearing her success story with the cleanse, I decided to join her and try it for myself.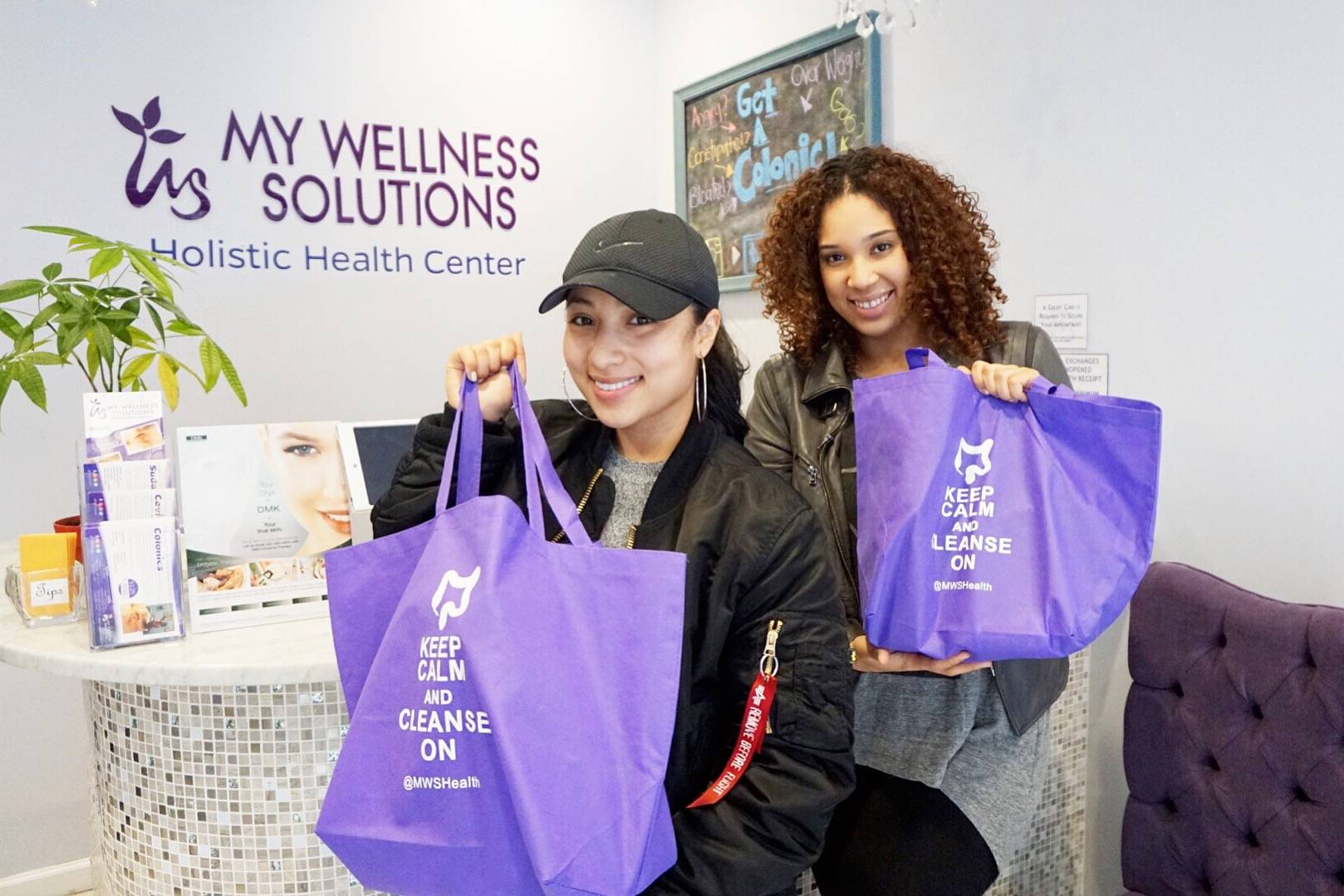 A few days before the cleanse we stopped by the My Wellness Solutions Holistic Health Center to pick up our bags full of goodies for the cleanse. Operation cleanse is a 2 week cleanse, it's not just for weight lost, but overall health and wellness. You have two options, the Basic Cleanse and the Weight Lost Option. Ada and I chose the Weight Lost Option. While picking up our bags, we met with Violet and she broke down our BMI Body Mass Index and answered all of our questions.
For more details, cost and how to register: CLICK HERE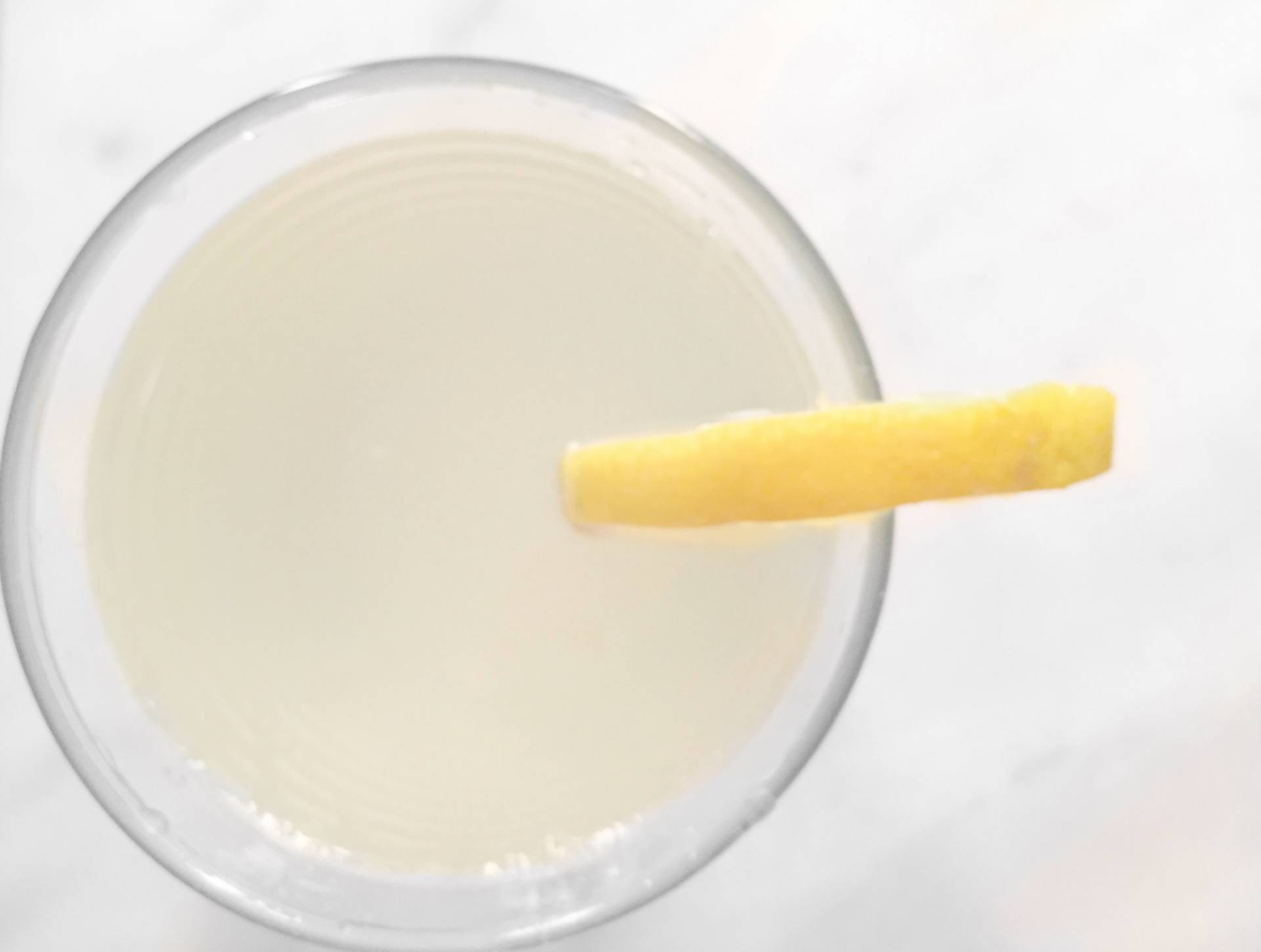 First thing in the morning: Drink water with lemon
When you tell people you're on a cleanse they automatically assume you're not eating. I ate more on this cleanse than the usual. I had breakfast, a snack, lunch, another snack and dinner. What kept me on track was the PDF full of information and the daily emails we received while on the cleanse from Indhira and Violet, the founders of My Wellness Solutions. In the PDF you receive everything you need, such as a meal plan, a grocery list, delicious recipes and much more! The daily emails provided motivation and an update on how we should be feeling and why as well as a smoothie recipe. I felt spoiled! What I also loved was the private Facebook group. Everyone who was cleansing was able to share how they felt, their own recipes and words of motivation to keep going.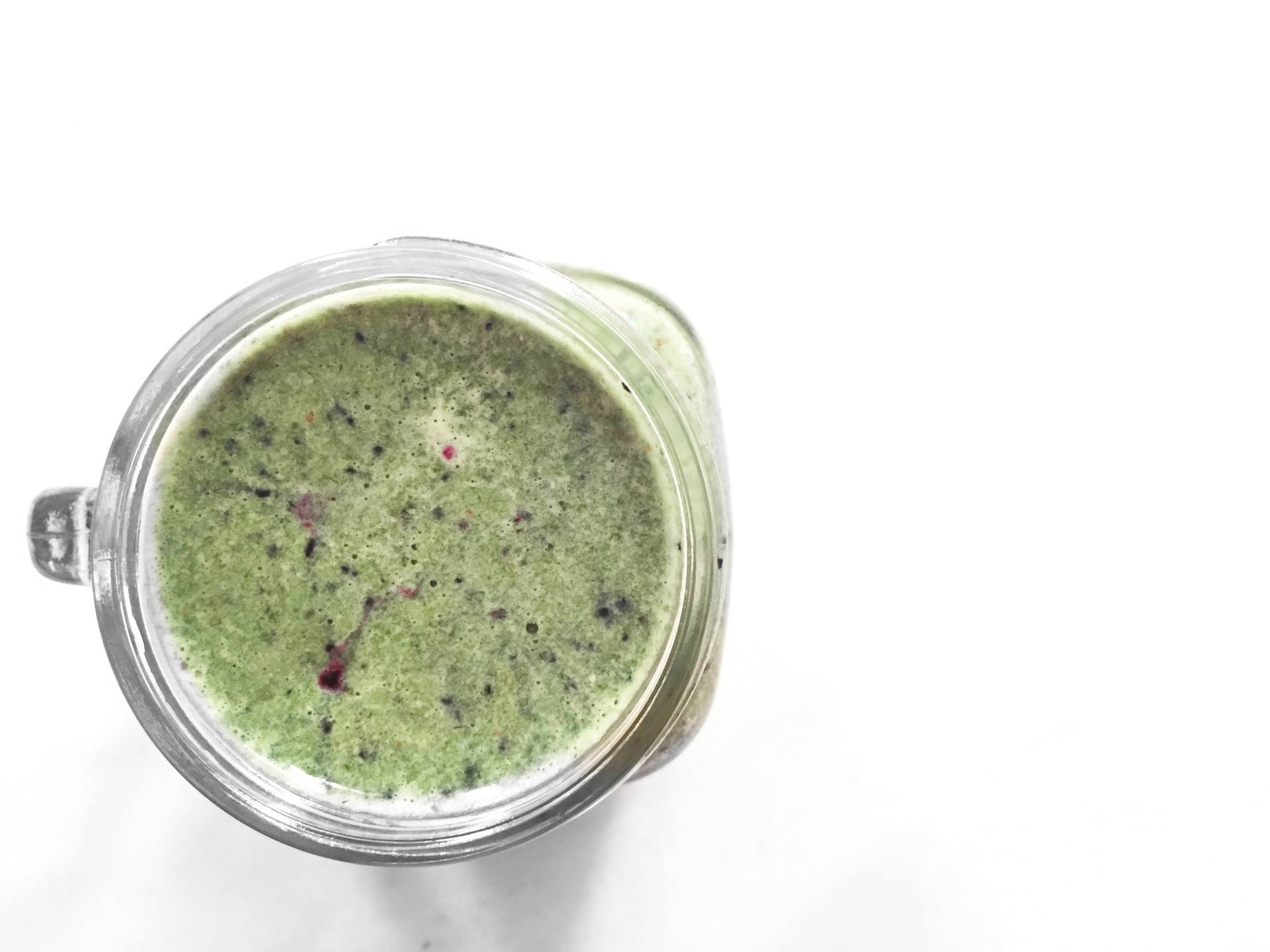 One of my favorite breakfast smoothies:
2 cups of spinach
1/2 cup of blueberries
1 cup of almond milk
1 scoop Love & Peas (a plant-based protein powder provided during the cleanse)
Boost it with a teaspoon of flax-seed powder or chia seeds
During the cleanse smoothies were fun and delicious to make. That's another thing about being on this cleanse, you spend time in the kitchen preparing your food and get creative. During the entire cleanse we eliminated all processed foods, dairy, caffeine and a couple of other things. The first week we eliminated sugar and the second week we eliminated all animal protein and a few veggies. This cleanse will not only show you how certain foods affect your body physically but will also teach you how to be disciplined mentally. My goal besides detoxing was learning how to be disciplined with my food choices and my time.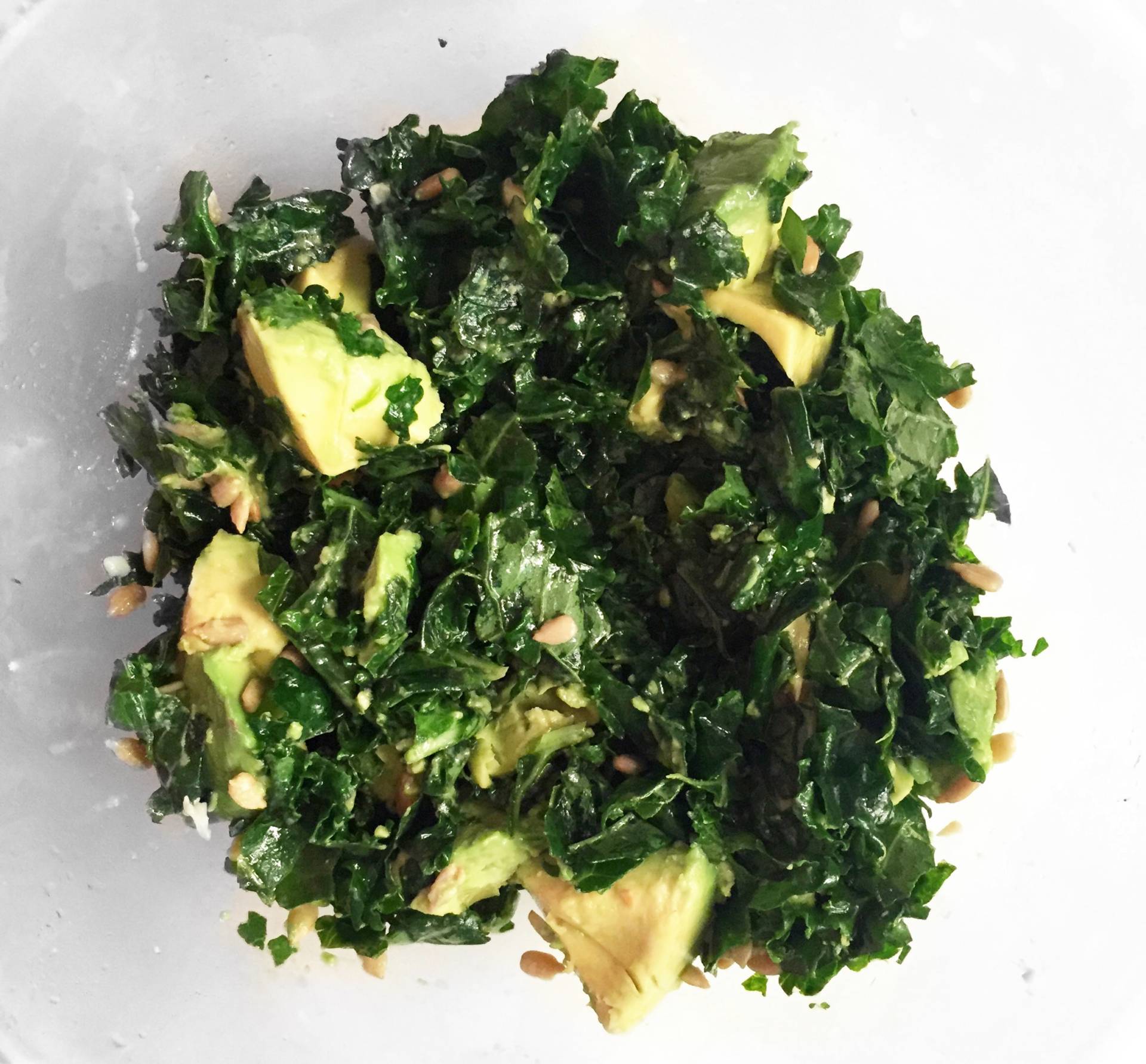 Lunch: Kale salad with Lemon, Avocado and Sunflower seeds
My Wellness Solutions offers many services and while on the cleanse you get a discount on a few. A week into the cleanse I went to get my first colonic. The process went smoothly and I felt comfortable with the help of the amazing My Wellness Solutions staff. I recommend everyone to try a colonic, the benefits are amazing and you will not only feel but also see a difference after.
Here are a few tips that helped me during the cleanse:
Mentally prepare yourself for the cleanse. Focus on the reason you're doing this and know that you're not only detoxing your body but your mind as well.
Prep your kitchen. Get rid of the processed foods and temptation. If you live with family or a significant other, let them know you will be cleansing and maybe they would want to join you. If not, clear a section of the fridge just for you. This helped me stay organized with my meals and keep track of what I needed to refill.
Meal Prep. I would make my food for the day in the morning and plan my meals for the next day. I get bored with the same food easily so to keep it fun I tried a new recipe every day. The recipes we were given were easy and delicious. Also, you get a "yes" list and a "no" list, get creative with the "yes" list and enjoy your meals.
When creating your meal plan, set alarms for your meals. I can't stress enough how this helped me. I tend to go hours or an entire day without eating a proper meal sometimes and always end up eating a huge plate of food at the end of the day. My alarms didn't only remind me to eat, but also helped me work on my time management.
Try to stay home! It's much easier to cleanse when you're not going to brunch with your girls or going out in general.
If you're looking to change your overall health and wellness, definitely look into joining #OperationCleanse with My Wellness Solutions. If you have any questions about my experience, please feel free to contact me or for any questions you have in general about the cleanse you can contact My Wellness Solutions HERE.
Make sure you follow and support these amazing ladies and their life changing services!
Instagram | Twitter | Facebook